We are excited to announce that Modern Group recently joined the growing Giant dealership family!
Customer Dedicated, Employee-Owned
The Modern Group traces its beginnings to 1946 when the Modern Handling Equipment Company was formed. The company grew steadily, acquiring dealerships and offering equipment rentals throughout New Jersey and Pennsylvania. Several new product lines were added, including warehouse products, standby power generators, rough terrain forklifts, telehandlers, backhoe loaders, skid steers, excavators, track loaders, wheel loaders, carry deck cranes, snow plows and pushers, and ice control equipment. In 1984 Modern employees purchased shares in the business after it was converted into an ESOP Trust. Today, Modern's employees think and act like owners…because they are.
Modern – Giant cooperation
Modern Group's main focus will be on selling and servicing Giant equipment in Eastern Pennsylvania, parts of New Jersey, Delaware, Bronx and Long Island in New York.
Rick Nelson, VP & GM of Modern Equipment & Supply: "We continue to see a growing demand for compact wheel loaders and compact equipment in general, specifically from our customer base in landscaping, arbor care, garden centers, tree nurseries as well as construction. Based on customer input we decided that Giant is the right choice for us".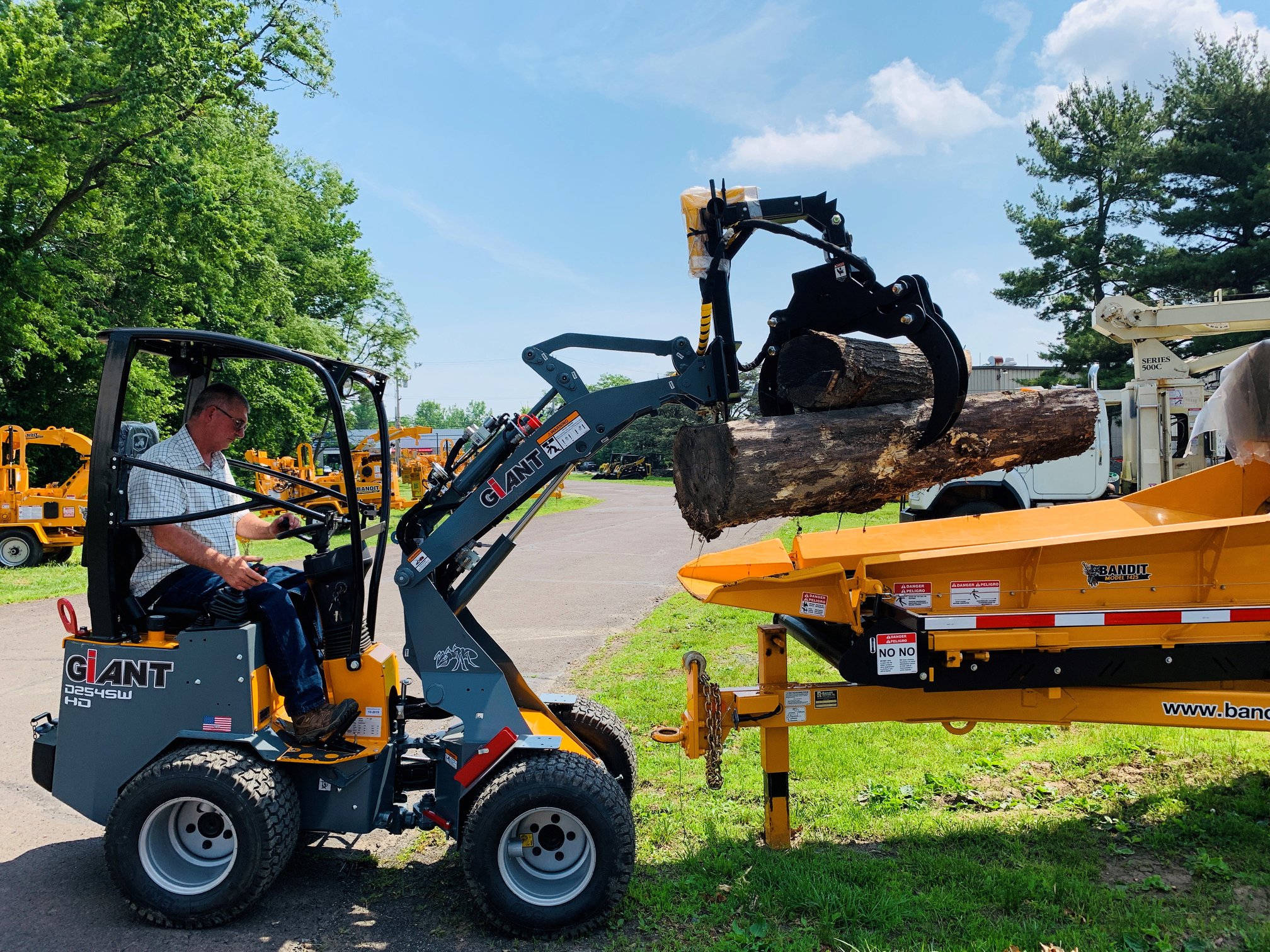 Territory Sales Manager Alan Winter of Tobroco-Giant: "We are convinced that Modern Group will be a valuable addition to our fast growing dealership base. Modern Group is a very professional sales and service organization that wants to represent the best brands in the market".
For more information visit: www.moderngroup.com. View all Giant dealers.