The 25,000th Giant is an all electric Giant G2200E X-Tra nd was produced in Oisterwijk, the Netherlands, last week. The demand for electric powered wheel loaders is growing steadily and will continue to grow in the future.
Since 2001
Over about 20 years the dealer network was expanded to 580 dealers in 50 countries globally, and a North American presence was established in 2016. This development, together with the high demand for multi-functional Giant machines, has resulted in another 15,000 machines being built since 2014. A number that will only keep growing due to the investments being made in expanding production capacity and a new warehouse. This expansion creates the opportunity to build larger machines and we aim to double the machine output by 2025.
It took Tobroco-Giant just 20 years to reach this milestone. After starting the company in 1996, Toine Brock (Owner/CEO) started building the first wheel loader in 2001. After making limited amount of wheel loaders in the first couple years, scaling the company up started in 2003. The 10,000th machine was build in 2014 by expanding the number of models and adding telescopic loaders and telehandlers to the product range.
More electric machines
The Giant G2200E and G2200E X-Tra are 2.2 metric ton (4800 lbs) wheel loaders and the first electrical machines to be built by Tobroco-Giant. Owner/CEO Toine Brock: "Our expectation is that at some point in the near future 50% of compact equipment will be electric. Currently the largest demand for electric machines comes from North-Western Europe and Scandinavia. But we see the market trending towards electric in other countries and other continents as well."
"Our customers specifically request electric machines, which is why we want to have both a diesel and an electric version of every Giant available in the long term."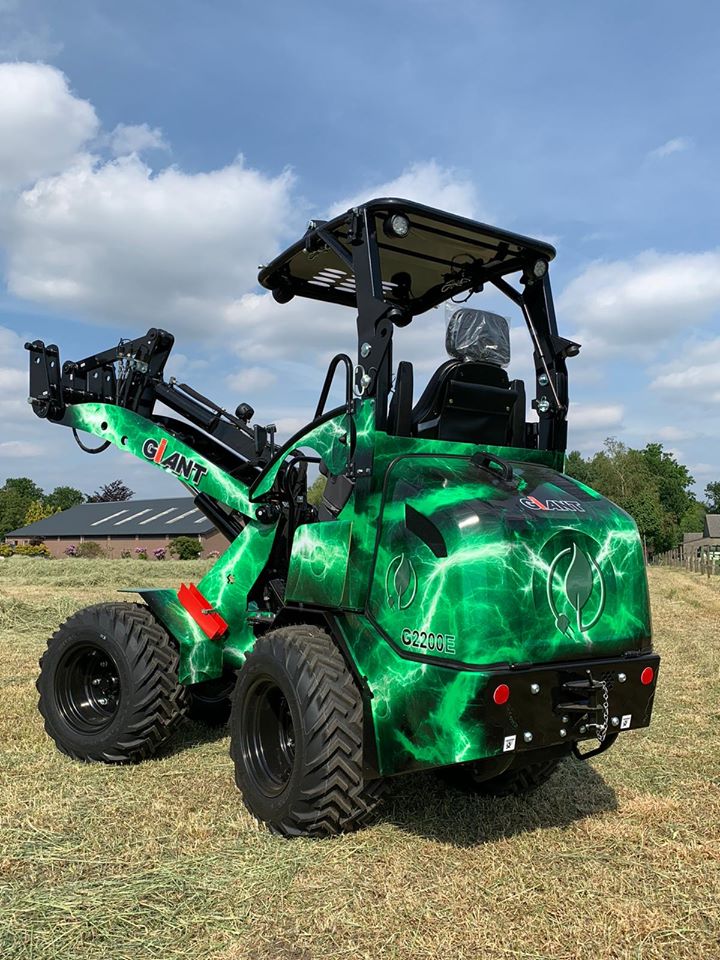 "This year we will start developing electric machines in the 1.5, 2.5 and 3.5 metric ton class. With Jungheinrich, we have found a global and reliable partner with the best knowledge when it comes to developing electric machines. Jungheinrich supplies the electric motors and the battery pack and we have developed hardware and software in-house. This gives us the opportunity to combine the best of both worlds and develop machines that ensure low running costs and a high working speed."