Giant is excited to announce that JB Tractors recently joined the fast growing family of high performing Giant dealerships. JB Tractors LLC is an independent dealer that specializes in quality (used) tractors, forage harvesters, telehandlers and wheel loaders in a wide variety of makes and models.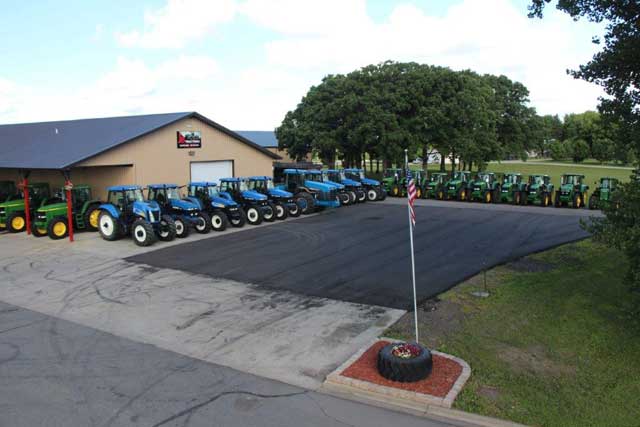 Millerville MN
JB Tractors is located in Millerville MN, 8 miles North of Brandon MN of Interstate I94. The company mainly focuses on customers in the agricultural market.
Growing demand
Owner Bas Nijland of JB Tractors: "We see a growing demand in the USA and Canada for wheel loaders and telehandlers, specifically from our agricultural customer base. Farmers seem to like the versatility, speed, lift capacity, 360 degree visibility and ease of going in/out of the cab of a telehandler and a compact wheel loader, versus the wheeled skid steer or compact track loader that they were traditionally using".
Territory Sales Manager Buck Else of Tobroco-Giant: "We believe that JB Tractors will be a valuable addition to our growing dealership base. We continue to receive a lot of requests for our Giant wheel loaders and telehandlers from the farm community and they seem to like the low-key approach of companies like JB Tractors".
For more information visit: www.jbtractors.com. View our full list of dealers.