Tobroco-Giant North America recently welcomed the first Giant G3500 with luxury cabine to U.S. ground. The addition of the cab model means the completion of the Giant G3500 line-up; the 4 post ROPS systems and the Deluxe ROPS with front windshield and rear window had been introduced earlier in 2020.
Productivity
All Giant G3500's are equipped with the industry leading powerful Kubota 4 cylinder V2403 turbo diesel engine (Stage 5, Final Tier 4 emissions) producing 66 HP. The G3500-range is available with an X-Tra boom, regular Z-bar boom or a telescopic boom for more lift height or reach. Available options include cab with optional air conditioning, a wide variety of tire choices as well different joystick and hydraulic options. The Giant G3500 comes standard with a two speed gearbox that allows a maximum travel speed of 18.5 miles per hour. Standard feature on all Giant G3500-series wheel loaders is the universal full size SSL (Skid Steer Loader) attachment plate.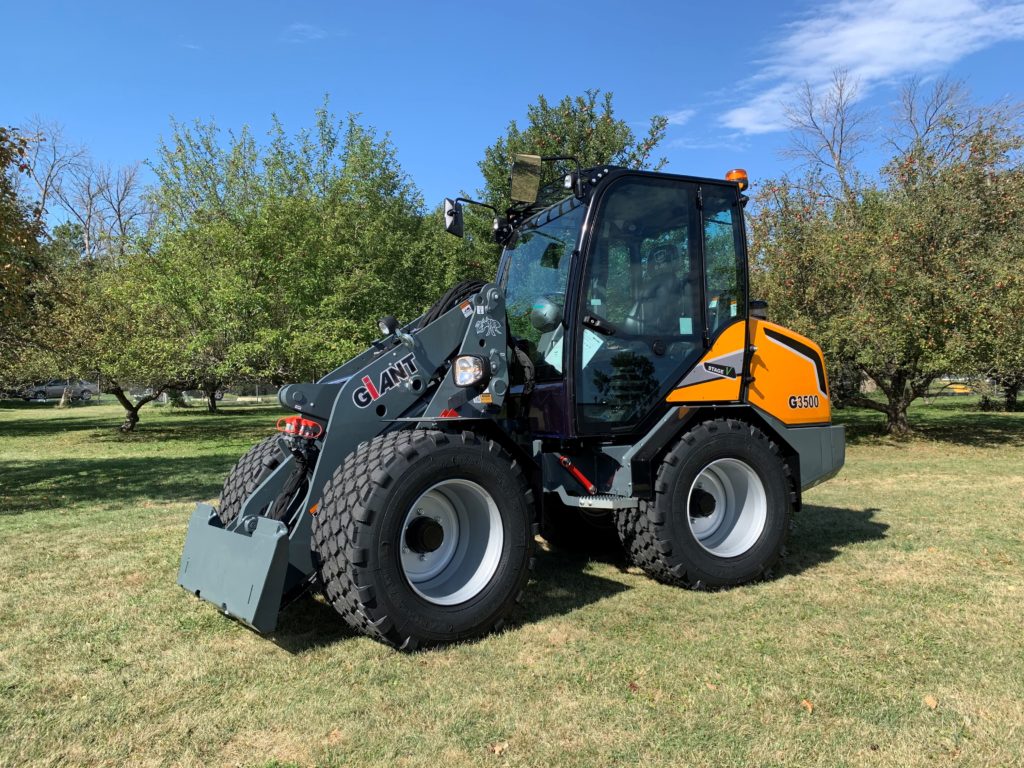 The pictured Giant G3500 Z-bar is equipped with oversized 445/45R19.5 Kargo tires, extended fenders, road lights and a comfortable air suspended seat.