G1200 & G1200 TELE  Bundle Promo
G
i
A
NT G1200 PROMO: 
DEFERRED PAYMENT UNTIL 2024
We're nearing the end of the year, and the best kind of 💸 deduction for 2023 is adding a new machine to your lineup! 💪 
We've got two great offers for you.
1. Enjoy now and pay later for the G1200 or G1200 Tele. Purchase before Dec. 31, 2023, and start payment on May 1, 2024. We'll continue our 0% for 36 months offer OR get $3000 cash.
OR
2. Choose 0% for 48 months OR get $3000 in cash in lieu of financing.
With its low weight (2400 lbs.), compact dimensions, and excellent maneuverability, the Giant G1200 wheel loader operates with ease in tight spaces and on turf.
*For approved buyers only.
READY TO DEMO OR PURCHASE?
Questions? Call us at 319.449.3677, email info@giantloaders.com or find your GiANT dealer on our Dealer Locator.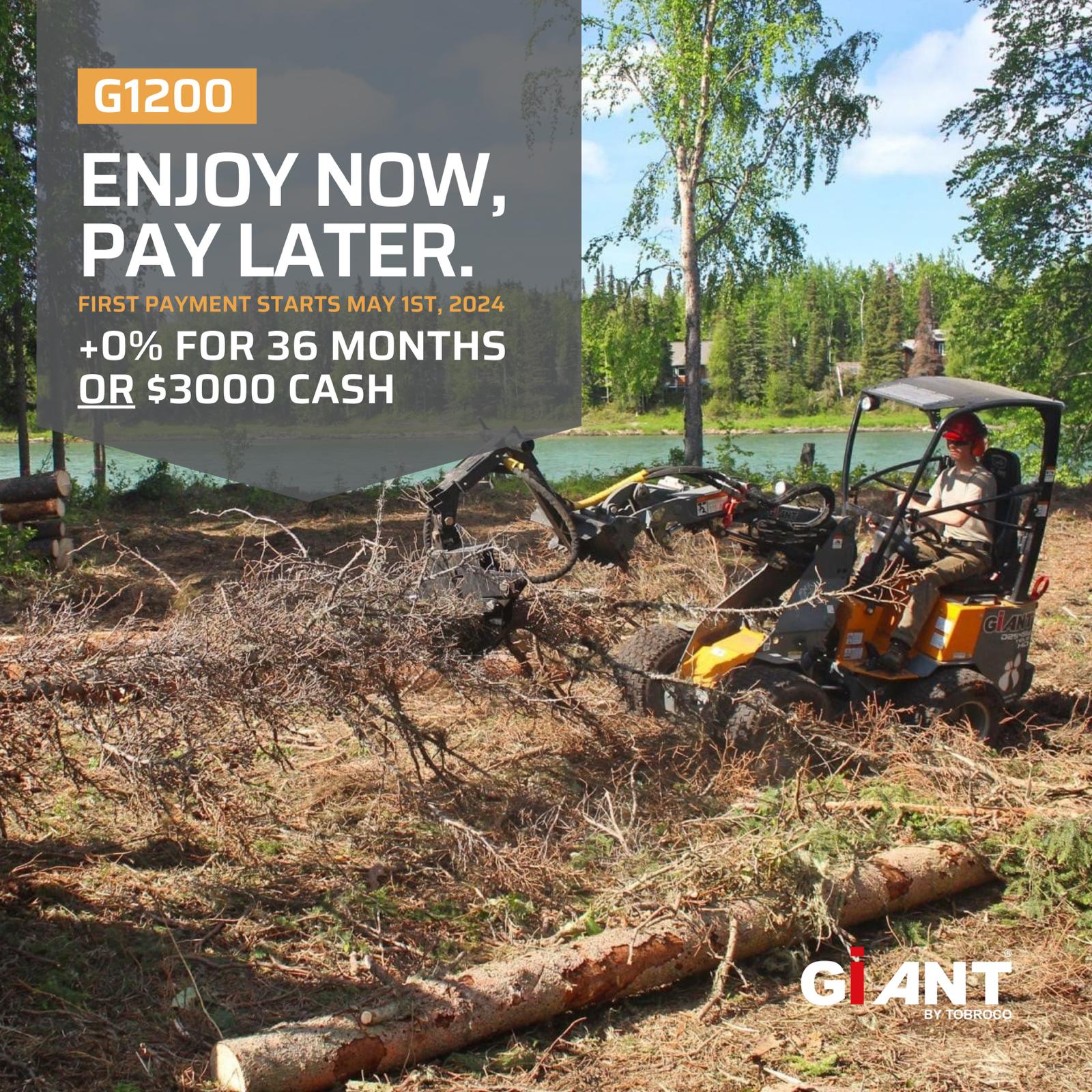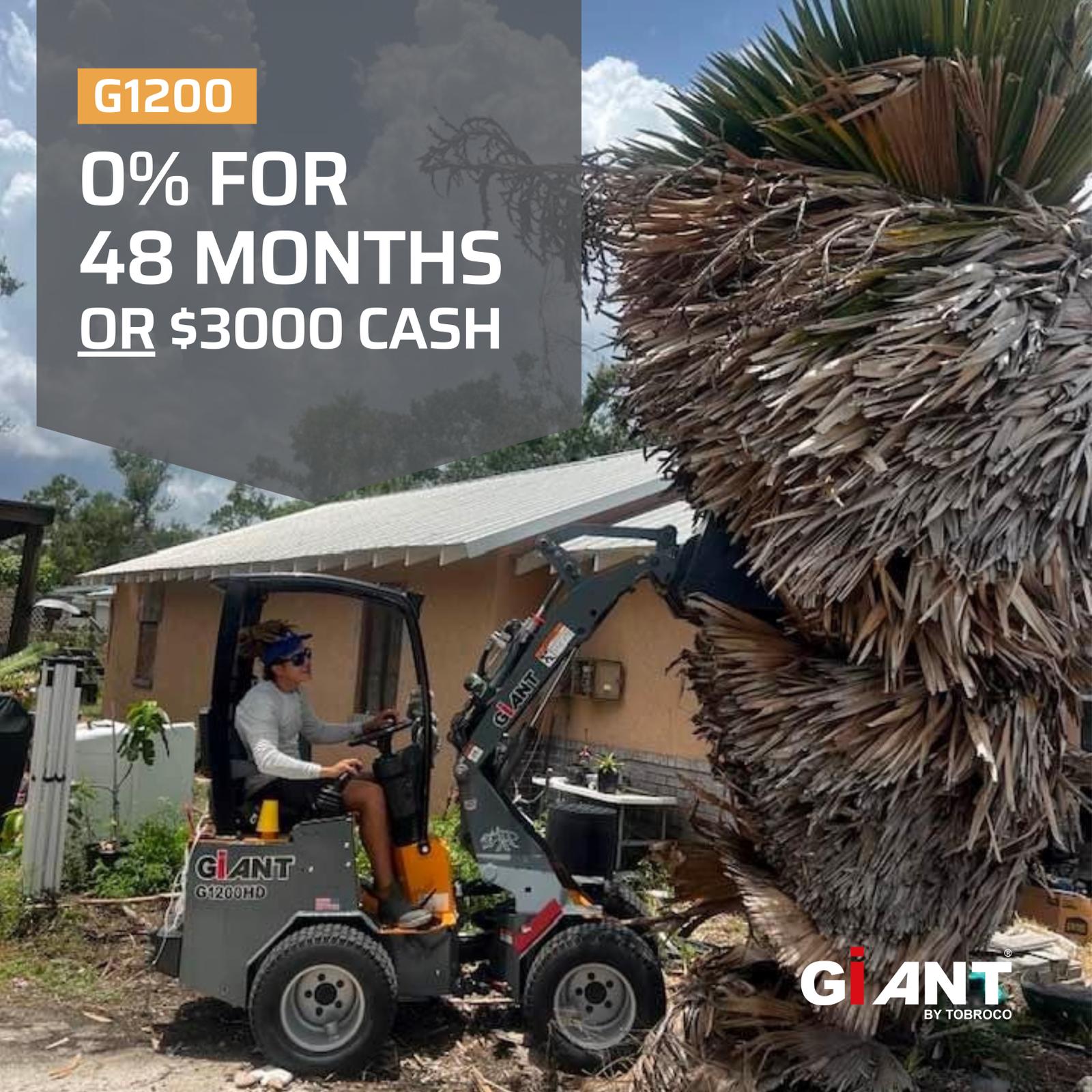 Let's Connect
We'd love to hear from you.