Tobroco Machinery LLC has reached an agreement with First Choice Farm & Lawn. First Choice will sell and service Giant loaders in Western Tennessee and South-Western Kentucky territories.
First Choice
First Choice Farm & Lawn has everything their customers need to run their farm or to keep up with lawn work. Their outstanding parts and service departments are there to keep all their customer's machines running. For weekend jobs, they offer a huge rental fleet. Give them a call or come by at their stores in Union City, Dyersburg, Savannah or Mayfield.
First Choice – Giant cooperation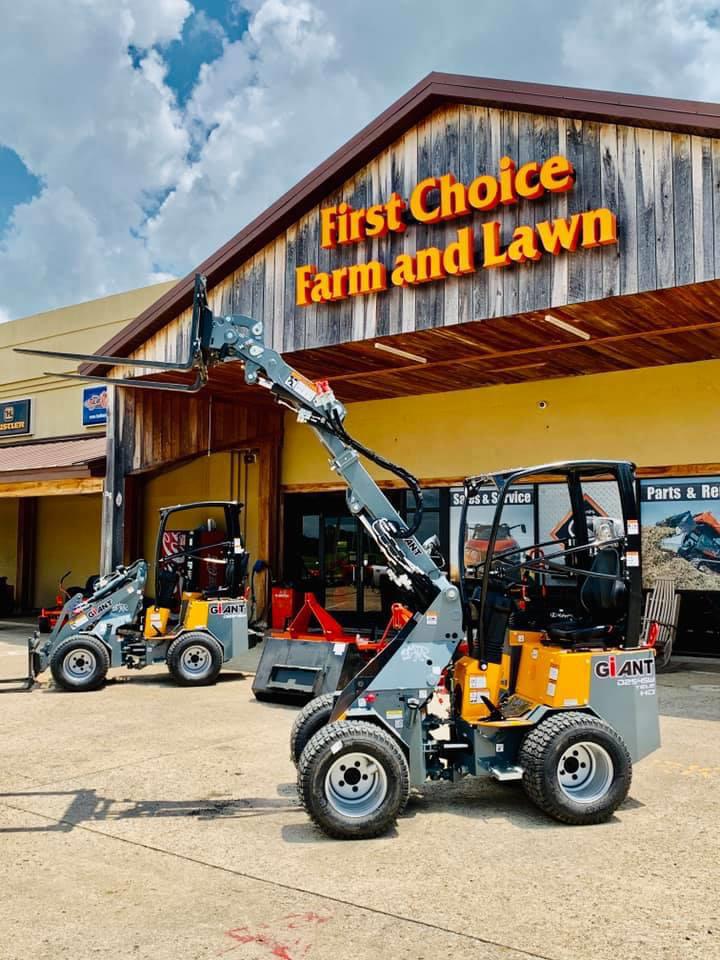 Brothers Ron & Don Parks are running a successful 4 location Kubota dealership and are planning to open a 5th store in the Memphis metro in 2021. Although their main line is Kubota they have added several other line to complete the offering to their customers.
By adding the Giant line, First Choice is aiming to offer a full package of wheel loader and telehandler products to their customers in landscaping, tree care, agriculture and construction.
Territory Sales Manager Alan Winter of Tobroco-Giant: "With First Choice I'm convinced we added a very professional and reliable dealer that is looking to grow together with us".
For more information, please visit the First Choice website. View all Giant dealers.